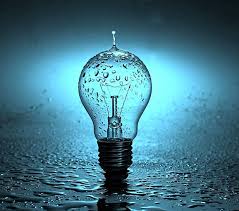 Electricity and Water
Juan Carlos Gabaldón has a great piece posted at Caracas Chronicles on the secondary effects of the electrical blackout. He points out that water systems need electricity to pump into homes so that many parts of Caracas have been out of water for nearly a month now. And the sewer systems require water to drain waste, otherwise the solid waste builds up in the pipes and blocks them. In other words, the secondary effects of the electrical crisis are in some cases worse than the primary problem. Venezuela's "humanitarian disaster" is slowly creeping up notch by notch, day by day. You really need to read Gabaldón's piece.
Today I got an email from a professor at the ULA in Mérida who told me that the electrical outages have been frying computers, and other delicate equipment in the university. Then, during the blackouts thieves come in and rob wiring and cables to sell on the black market.
And so the disaster cascades, and Maduro and the chavistas hold on to power because… they can't seem to let go. The illness that the hunger for power represents is stunningly apparent now in Venezuela. Perhaps they fear retribution and justice if they let go. Perhaps they fear the people will come after them. And maybe they just want to keep their grip on a power that is each day more clearly illusory, a power over nothing.