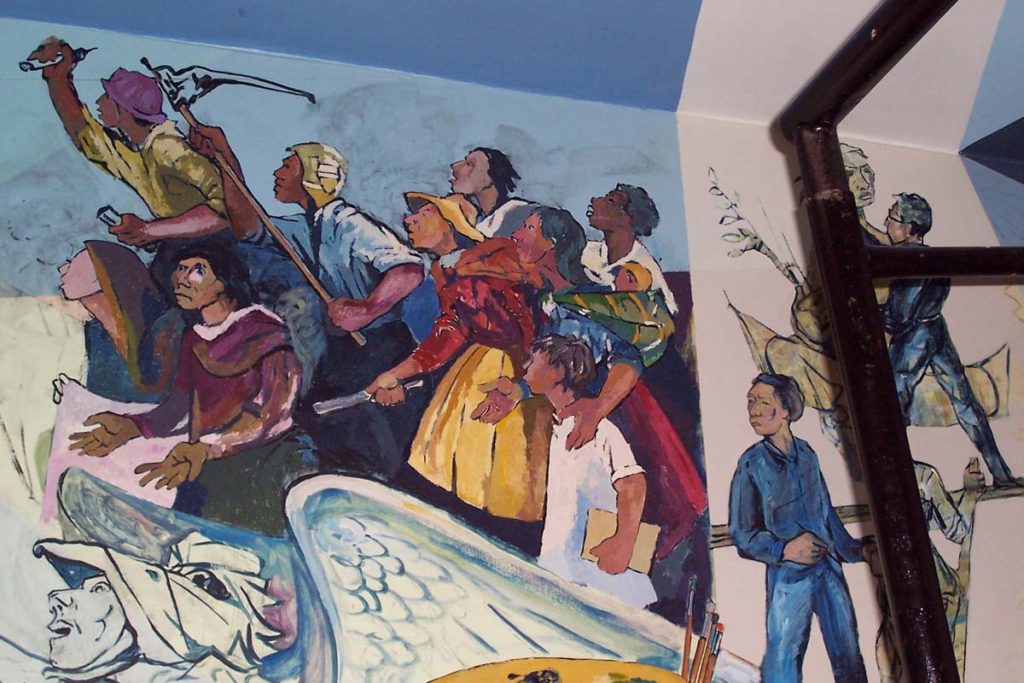 Venezuela: From Milk and Honey to (Maybe) Bread and Water
(Note: On July 28th, 2016 I submitted this to the last remaining left website where I'd heretofore been able to publish and now, two weeks later, have yet to hear back from them. When I submitted articles praising Chávez and the Bolivarian Revolution, they were published the next day. I understand it's hard for people to hear about hunger in Venezuela, especially when it's a direct result of the policies of the Bolivarian government. But when people "repress the truth in unrighteousness" it makes me very angry. So, dear reader, if you want to hear another side of the story of what's going on in Venezuela, check back here regularly. I promise to keep posting in this blog about the slow-motion disaster of the Bolivarian Revolution until things change and people are able to eat again.)
"A Week's Wages for a Kilo of Beans" a headline read recently in Venezuela's opposition paper, El Nacional. This report came just days after the news that twenty minimum wages were necessary to feed a family of five. In other words, both parents in a family of five would have to earn ten minimum wages each in order to feed themselves and three children. But with an 82% scarcity rate of food in Caracas (and Caracas is suffering food shortages much less than people in the countryside and in other cities around the country), even if a couple managed to hold down twenty minimum wage jobs, they wouldn't likely find more than two out of ten basic foods at the supermarket. And to buy those few items, they'd have to suffer the enormous lines of people waiting hours to get in the markets. In other words, it is increasingly becoming physically impossible to feed one's self and family in Venezuela. Presently, given this reality, it might be surprising that, according to a recent poll, 38.8% of Venezuelans are eating three meals a day. But 61% aren't: 44% are eating two meals per day, while 17% are getting by on one meal per day.
But these numbers are too abstract. Let me tell you how it affects my dear friend Betty, who lives in the Andean city of Mérida, Venezuela.
I called her a few days ago after I heard that her husband, Humberto, had another heart attack. He went into one of those abysmally underfunded, understaffed, underequipped, understocked hospitals and had a splint put in his heart. Fortunately, he survived that. But he can't get the medicine he needs, which would only be available in Colombia. With an 80-90% scarcity in medicines, many Venezuelans have reverted to going to veterinarians for their medicines, but that's risky. And heart medicine at a veterinarian in Venezuela would be an unlikely score. So the only option for Humberto would be to somehow get a friend to go to Colombia to buy medicine. Unless the government reopens the border with that country (which has been closed now for nearly a year, after Maduro drove Colombians by the thousands from the country and bulldozed their houses, of course, without a peep from the international solidarity left…) our mutual friend will have to bribe the National Guardsmen posted on the border in order to leave and return. Evidently the bribe is a standard rate, but she needs money to pay for the medicine since her university salary (she's a full professor, and has been for over twenty years) doesn't even cover the food costs for her and Humberto. She makes what on the black market amounts to $1 per day, and all food that isn't under price controls (which is also that food which isn't available), is priced at the black market rate, since the government is no longer selling dollars to businesses to import (there's currency control in the country, and the government is broke) so all food that is imported (and all food, effectively, IS imported in Venezuela) is paid for in money exchanged on the black market. So her daily wage effectively can buy her a liter of milk. Or a fifth of a kilo of beans. These days, Betty tells me over the phone as she weeps, "we've been reduced to animals, chasing after government trucks and begging for a bag of food."
That's how the government deals with the hunger. It has organized its supporters to hand out bags of food. But those bags of food only arrive randomly and occasionally, and usually go only to government supporters. Betty and Humberto were revolutionaries from the 1960s on, but in the past year or two they've come to see that this "Bolivarian Revolution" was a lie, a deception, a scam, and they no longer support it. And so it's unlikely they'll get bags of food since those that aren't stolen, trafficked and sold on the black market, often at hundreds of times the official prices, only go to "loyal supporters" of the government, and that no longer includes them.
Betty, and most of the rest of my Chavista friends in Mérida, had always been concerned about the corruption in the United Socialist Party of Venezuela, but when times were good, it seemed a bad time to criticize the corruption and the impunity government officials enjoyed. But now that the country's very life hangs in the balance, people like Betty are thinking about that $300 or so billion Chávez allowed his cronies to steal. That's the figure ex-ministers estimate "went missing," but it's likely far higher than that.
But government incompetence, poor planning, zero savings from the billions that flooded the country during the ten-year oil boom, and worse, the borrowing Chávez undertook, and after him, Maduro, even when oil was at $100 per barrel and over, also played a role in tanking the country.
It's hard to remember now that it wasn't always this way for Betty and Humberto. Back when I lived with them in Mérida in 2005-2006 they were doing well. They could afford to eat out at restaurants when they liked. They traveled a little, and had relatively good lives. You could say they were middle class Chavistas.
Now Betty has to spend her days working hard, standing in lines to buy a few scarce items of food that is mostly carbohydrates, and taking care of Humberto as he recovers. The days of milk and honey when some 70 or 80% of the country believed in Chávez now seem so long ago. These days, people like Betty rue the day they voted for the Bolivarians, knowing the best they can hope for in the future would be bread and water.