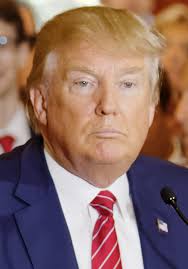 [Sore] Loser/El Mal Perdedor
(La traducción al español, hecho por Guillermo Useche, sigue después de la versión en inglés)
https://www.msnbc.com/morning-joe/watch/in-2016-republicans-called-democrats-sore-losers-after-election-95846469523
Take a look at the difference between the Democrats and Republicans…
For four years now I resisted the temptation (not always successfully) to add in this blog to the clamor against Donald J. Trump, knowing that he already was receiving more attention than he deserved as the pathetically sick narcissistic sociopath that he is. It would have been better for the country had the media imposed a blackout on him from his inauguration on, but instead we were forced to suffer four years of his incessant lies, insults and affronts broadcast from every media font. Not that we didn't deserve it: Trump embodied our repressed national shadow, and it was inevitable, perhaps, that one day we should confront it.
Certainly Trump wasn't the first sociopath to occupy the office of the presidency. Arguably Bill Clinton was another, and Richard Nixon and others (the office draws such types), but Trump was, as a grade D showman, conman, compulsive liar, immoral, vindictive and solipsistic egomaniac, a case apart. Joe Biden was perhaps generous in the first debate when he let slip "man, you're the worst president we've ever had," and then called him, appropriately, a "clown." Trump certainly is that: a living satire of our most debased values as a country, of our most vulgar appetites and darkest, most degenerate impulses.
Now his time is coming to an end and, rather than offer contrite apologies for his shameless, but shameful, conduct in office, we see him continue to parade his ugliest and most vulgar character defects and pathological traits in public, entirely oblivious to how shockingly unbecoming, how distasteful, how degenerate it reveals him to be:
This wastrel, born into privilege, hopes to portray himself as a victim of fraud because a majority of the American people turned him out of office after their representatives in congress earlier impeached him for his crimes. Rather than contritely accepting the verdict of the people, he hopes to continue perverting the legal and political processes of the country in the courts with baseless charges of fraud (for which he offers no evidence). With such slanderous and manipulative legal maneuvering he hopes to impede the transition, and in the process sow even more doubt and distrust between his followers and the majority who rejected him.
Simply put, this is a scorched earth policy aimed at destroying the people and the nation that he had sworn to protect. This cynical and sinister ploy is irresponsible beyond comprehension, and we should expect more such acts from this man over the coming two months before he can be removed from office and a new president enter to begin the restoration of order.
It is urgent that civil and criminal proceedings move forward on January 20, 2021 against Donald J. Trump and that investigations begin into what will no doubt be discovered to be his many crimes. No doubt the Southern District of New York will have the opportunity to indict the as-yet "unindicted co-conspirator number one" in the case against his former attorney, Michael Cohen. Trump should stand trial for his masterminding the operation that enabled him to take control of the country in the first place. No doubt this case is only the tip of the iceberg in Trump's criminal enterprises. In order for the nation to heal, the US citizenry, and in particular, his followers, need to be made aware of his crimes, his lies, his fraudulent activities, self-enrichment schemes, abuse of power, etc. That can only happen at this point in the courts.
Our faith in the political system is being re-established with this election, but our faith in the justice/legal system must also be restored. That requires that Bill Barr and all of his henchmen be immediately fired and investigated, and that a new, impartial Justice Department begin investigations into the entire Trump administration with appropriate charges filed as discoveries are made.
Only then can we begin to recover fully from the national nightmare of these past four years. The media, and we, the people, need to move on from our fascination, often morbid, of the spectacle that is Donald Trump and begin to address serious problems that confront us in the economy (with our debt, and restructuring the tax system, etc.), our health (COVID and a failing health system), our environment (climate change), our polarized political system, our infrastructure, and so on. In order to do that, we have to ensure that Trump and his accomplices face justice and are held responsible for all their destructive actions.
El Mal Perdedor
Desde hace cuatro años resistí la tentación (no siempre con éxito) de sumarme al clamor en contra de Donald J. Trump sabiendo que estaba ya recibiendo más atención de la que merecía como el sociópata, narcisista y enfermo patético que es. Habría sido mejor para el país que los medios le hubiesen impuesto un bloqueo empezando en la toma de posesión, pero en cambio nos vimos obligados a sufrir cuatro años de sus incesantes mentiras, insultos y afrentas difundidas por todos los medios de comunicación. No es que no lo hayamos merecido: Trump encarna nuestra sombra nacional reprimida, y era inevitable, tal vez, que algún día nos tuviéramos que enfrentar a ella.
Ciertamente, Trump no fue el primer sociópata en ocupar la oficina de la presidencia. Podría decirse que Bill Clinton y Richard Nixon fueron otros, entre muchos (la presidencia atrae a esos tipos), pero Trump era, como showman de grado D, estafador, mentiroso compulsivo, ególatra inmoral, vengativo y solipsista, un caso aparte. Joe Biden fue quizás generoso cuando en el primer debate dejó escapar "hombre, eres el peor presidente que hemos tenido", para luego llamarlo, apropiadamente, "payaso". Trump ciertamente es eso: una sátira viviente de nuestros valores más degradados como país, de nuestros apetitos más vulgares y de nuestros impulsos más oscuros y degenerados.
Ahora su tiempo está llegando a su fin y en lugar de ofrecer arrepentidas disculpas por su desvergonzada, pero vergonzosa, conducta en el cargo, lo vemos continuar exhibiendo sus defectos de carácter y rasgos patológicos más feos y vulgares en público, completamente ajeno a lo que escandalosamente revela cuan impropio, desagradable y degenerado él es.
Este derrochador, nacido en privilegio, pretende presentarse a sí mismo como una víctima de fraude después de que la mayoría del pueblo estadounidense lo destituyera, posteriormente a que sus representantes en el Congreso lo acusaran por sus crímenes. En lugar de aceptar con arrepentimiento el veredicto del pueblo, espera seguir pervirtiendo con acusaciones infundadas de fraude (de las que no ofrece pruebas) los procesos legales y políticos del país en los tribunales. Con maniobras legales basadas en calumnias manipuladoras espera frenar la transición y, en el proceso, sembrar aún más dudas y desconfianza entre sus seguidores y la mayoría que lo rechazó.
En pocas palabras, se desarrolla una política de puentes quemados que está destinada a destruir a la gente y a la nación que él había jurado proteger. Esta estratagema cínica y siniestra es irresponsable más allá de la comprensión, y de este hombre debemos esperar más actos de la misma clase en los dos meses que faltan para que sea destituido de su cargo y que un nuevo presidente ingrese para comenzar la restauración del orden.
Es urgente que a partir del 20 de enero de 2021 avance el proceso civil y penal contra Donald J. Trump y que se inicien las investigaciones sobre lo que sin duda se descubrirá que son sus múltiples delitos. El Distrito Sur de Nueva York tendrá la oportunidad de acusar al "co-conspirador número uno no acusado", su ex abogado, Michael Cohen. Trump debería ser juzgado por haber planeado la operación que le permitió tomar el control del país en primer lugar. Sin duda, este caso será solo la punta del iceberg entre las empresas criminales de Trump. Para que la nación, la ciudadanía estadounidense, y en particular, sus seguidores se recuperen, sus crímenes, sus mentiras, sus actividades fraudulentas, sus planes de enriquecimiento personal, abuso de poder, etc., deben ser de conocimiento público. Y en este punto, eso puede suceder solo en los tribunales.
Nuestra fe en el sistema político se restablece con esta elección, pero también se debe restaurar nuestra fe en el sistema judicial / legal. Eso requiere que Bill Barr y todos sus secuaces sean despedidos e investigados de inmediato, y que un Departamento de Justicia nuevo e imparcial comience las investigaciones de toda la administración Trump con los cargos correspondientes presentados a medida que se hagan los descubrimientos.
Solo entonces podremos empezar a recuperarnos por completo de la pesadilla nacional de estos últimos cuatro años. Los medios, y nosotros, la gente, necesitamos salir de nuestra fascinación, a menudo morbosa, por el espectáculo que es Donald Trump y comenzar a abordar los graves problemas que enfrentamos en la economía (con nuestra deuda, y la reestructuración del sistema tributario, etc.), nuestra salud (COVID y un sistema de salud defectuoso), nuestro medio ambiente (cambio climático), nuestro sistema político polarizado, nuestra infraestructura, etc. Para hacer eso, tenemos que asegurarnos de que Trump y sus cómplices se enfrenten a la justicia y sean juzgados responsables de todas sus acciones destructivas.