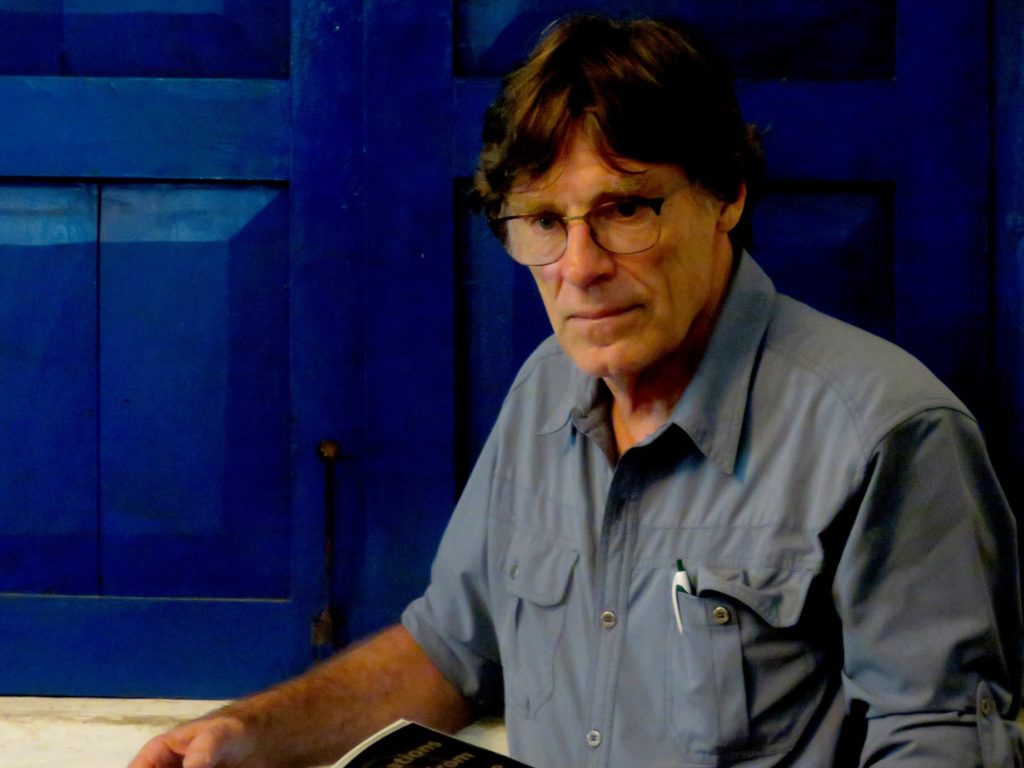 Two New Interviews
Two interviews came out within a week of each other. They're both long, but as one of the interviewers (Rupert Loydell of Stride Publications and International Times) said, they're complementary. And they are, really, though they're both very long.
Veneco Candanga (link) interview was conducted by Juan Misle, and they've been kind enough to include both an audio and a written transcript. The show is part of Latino Giant, and they wanted to talk about Arturo's and my movie and social movements in Venezuela.
The second interview was with International Times (link), conducted by Rupert Loydell. Rupert was the inspiration for getting The Light the Shadow Casts, the book of interviews with William Everson, into print in the UK under his imprint. So I'm grateful he was interested in doing this interview with me in which we focused on my memoir, Home from the Dark Side of Utopia. The result is a more general consideration of "revolution" and "Left" politics. I begin with Hannah Arendt's distinction on the two meanings of revolution, which really strike me as oppositional. She says there is the modern definition of revolution, with its origins in the French Revolution, as a process bringing about "the New" (think here of Ernst Bloch and other Marxists) and the earlier, more traditional meaning of a return to original principles, a restoration. Of course, there are always new discoveries on returning to a place and seeing it for the first time (to paraphrase Eliot). But it seems to me that we need to rethink what we mean by "revolution" and "Left" going forward. That problem has occupied me for several years now, and led me to the conclusion that, given capitalism's "revolutionary" impact, in the modern sense of the term, social movements are the primary force for a much-needed conservative revolution.
Photo by Melvyn Aguilar