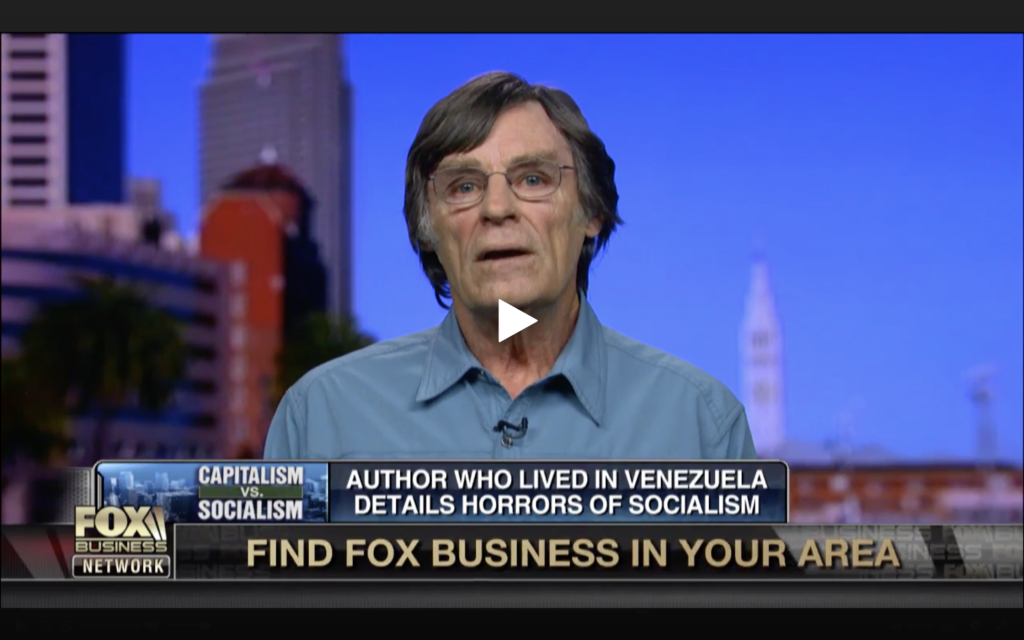 What I didn't say on Fox News
The day after my interview on the far left KGNU show hosted by Joseph Richey, I went onto Fox Business News to do my three or so minutes there. Between the two, I'm not sure which one seemed more amenable to my views, actually. I find myself struggling to articulate my ideas between these two extremes. My perspective is probably akin to Beto O'Rourke's or Elizabeth Warren's, or the views they're advocating for on the campaign trail—what their actual views are, of course, is anyone's guess.
At least on Richey's show I was given a hearing and allowed to complete my thoughts. On Fox News, the cut-off came as soon as I compared Donald Trump to Nicolas Maduro and the crop of populist leaders rising up to overthrow the liberal democratic system, warts, smiles and all.
This is what I had planned to say:
In my political memoir, Home from the Dark Side of Utopia, I wrote about my travels through socialist left from the early 1980s with the Sandinista Revolution of Nicaragua to the Bolivarian revolution. I was in Venezuela in 2013 when Maduro took power and I began to realize that socialism was the problem, not the solution and that liberal democracies with market economies are about the best we can do at this point. But now they're under threat all over the world from illiberal populist projects like that of Chavez and Maduro in Venezuela, and now in the US under Donald Trump. They've gained ground because so many people have been abandoned by liberal capitalist governments and left behind by the markets, and both left and right populisms are exercising the protective role that communism and fascism played in the twentieth century. That's why populism is now a global threat to the liberal democratic order since all these varieties of populism have in common that they seek to capture and bring into submission all independent branches of government under an authoritarian leader, end checks and balances, demonize and eliminate political opponents, and institute rule by personality rather than rule by law.
Then today, after returning home from the studio in San Francisco where the interview was recorded, I tweeted my ending which I never had the chance to offer:
@Clifross "Populism left and right: Trump and Maduro both attacking the legislative branches in an attempt to bring them under their authoritarian control and destroy all independence of powers with checks and balances. Who benefits? Putin and his underlings, Trump and Maduro.