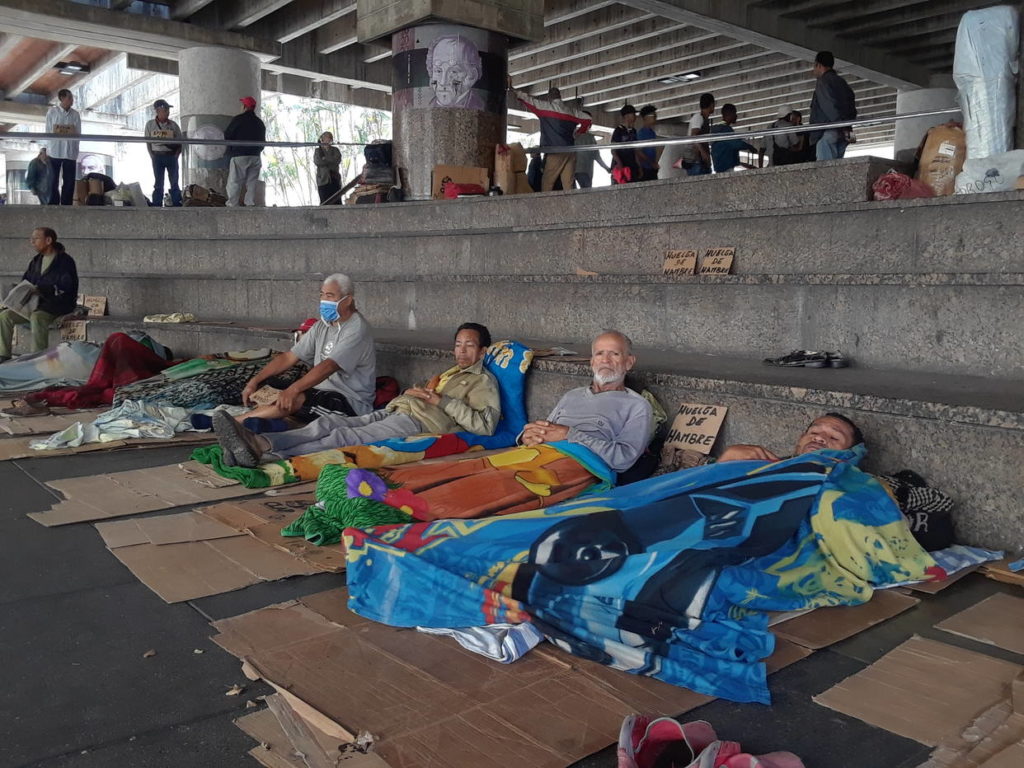 The Sanctions? Meh. But the workers on hunger strike…
In May I published my critique at Caracas Chronicles of the Weisbrot-Sachs' paper on the US sanctions on Venezuela. I titled it, "Pandering to the Imperial Left." Now a much better critique (I'm not ashamed to say) has come out with the Brookings Institute, a collaboration between four real economists. It's available for downloading at the link. If you're interested in Venezuela, you should take a look at it.
So the sanctions have gotten a lot of press. The Bolivarian solidarity left is all choked up about the misery they're causing. But what about the oil workers who have passed through 22 years without being paid what the government owes them and who are now on hunger strike? They're desperate, and they're dying. This CÑÑ report was done several days ago (you should see it even if you don't understand Spanish: the images are moving).
According to a report at El Nacional, the workers were subcontracted to work for Exxon-Mobil, which was expropriated by Chávez. Chávez promised to pay the workers, but only 8,000 of the 12,000 were paid. These unpaid workers have now been protesting in Caracas for 17 months. The "worker" President Maduro hasn't deigned to meet with them. So they resorted to a hunger strike.
We'll see where this ends up…
On another note, read David Parra's dramatic piece posted today at Caracas Chronicles, "Leaving Home through a Darkened Border." It's moving and a very personal look at what Venezuelans are going through as the nation falls apart.